Grand Theft Auto: Chinatown Wars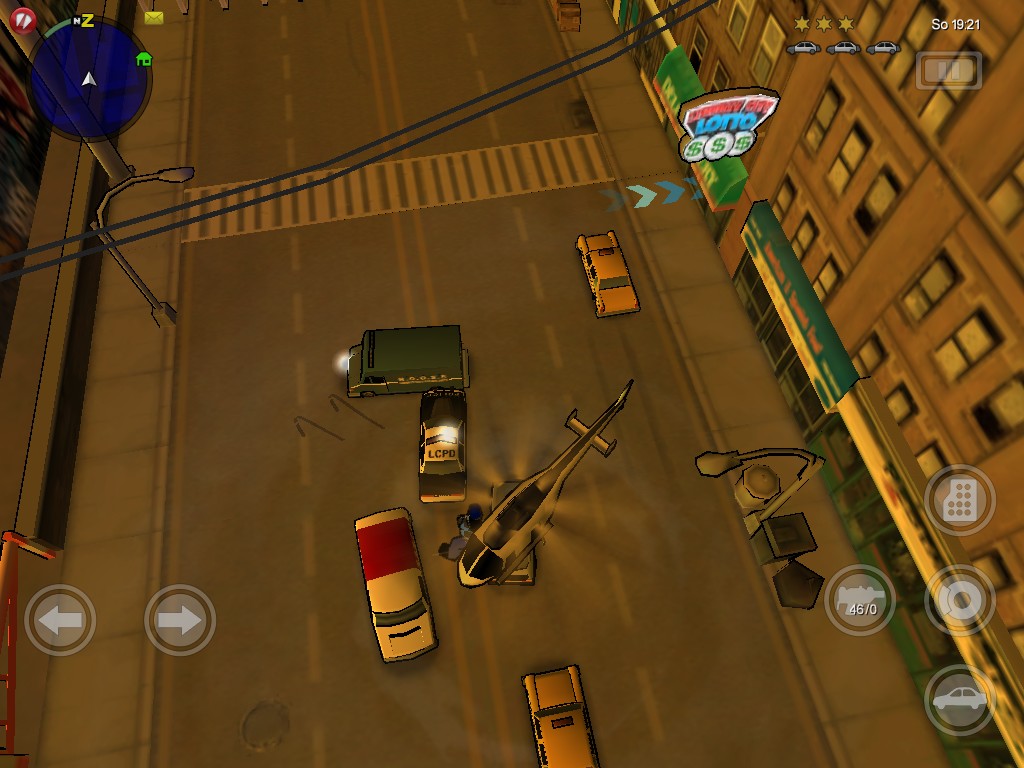 Introductie
Grand Theft Auto: Chinatown Wars is een open world action-adventure game.
Het spel werd ontwikkeld door Rockstar North, Rockstar Leeds en werd uitgegeven door Rockstar Games.
Op 17 maart 2009 werd het spel uitgegeven.
Het spel is beschikbaar voor PlayStation Portable, Nintendo DS, iOS, Android en Fire OS.
Gameplay
Chinatown Wars heeft een andere presentatie van de vorige games in de serie, door het gedeeltelijk lijkt op het eerste Grand Theft Auto titels. In plaats van een grondniveau achter de hoofdpersoon of een top-down perspectief, Chinatown Wars maakt gebruik van een volledig draaibare camera schuin naar beneden op de actie. Chinatown Wars maakt ook gebruik van cel-shaded polygonen met zwarte contouren op een comic book-produceren zoals esthetische – een primeur voor de serie. De titel vindt plaats in de Grand Theft Auto IV vertolking van Liberty City, met uitzondering van de Alderney.
In tegenstelling tot de Grand Theft Auto IV, kan de speler zo veel politiewagens uitschakelen mogelijk aan de politie te ontsnappen in plaats van het verlaten van een "wilde zone." Hoe meer sterren de speler heeft, hoe meer politie ze moeten nemen voor elk niveau. Bijvoorbeeld, voor een zes-sterren niveau, ze hebben tot het afsluiten van zes politieauto's aan de slag om een ​​vijf sterren wanted level, en zo verder. Er is ook een drug omgaan sub perceel dat spelers toestaat om heroïne te venten, zuur , ecstasy, marihuana, cocaïne en depressiva rond de stad. Spelers kunnen een winst te maken door het herkennen voorwaarden en eisen op basis van geografie markt en het varen hun waren dienovereenkomstig. CCTV-camera's werken als geheim pakketten van dit spel, vernietigd door het gooien van een molotovcocktail fles of een granaat. Dit vermindert ook de kans dat je wordt betrapt terwijl hij een drugsdeal en biedt kortingen voor het kopen van drugs. Chinatown Wars geldt vele Grand Theft Auto IV functies, zoals de nieuwe next-gen HUD. Ammu-Nation keert terug in de vorm van een in-game website waar de speler verschillende wapens kunnen bestellen via hun PDA te leveren aan hun safehouse.