Titanfall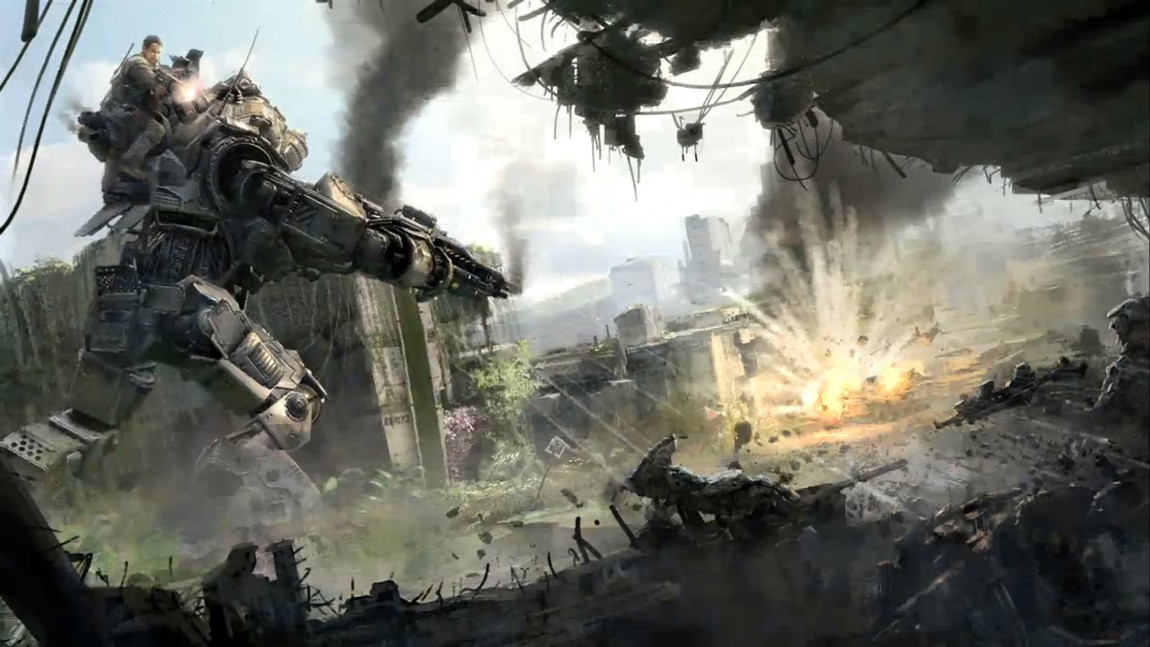 Introductie
Titanfall is een multiplayer only first-person shooter.
Het werd ontwikkeld door Respawn Entertainment en is uitgegeven door Electronic Arts.
In de Verenigde Staten werd het spel uitgegeven op 11 maart 2014. In Europa was dat op 13 maart 2014 en in het Verenigd Koninkrijk op 14 maart 2014.
Het spel is alleen beschikbaar voor Microsoft Windows en Xbox One.
Gameplay
Het is de bedoeling dat de speler te voet of als mech vecht en samen met het team probeert het doel te behalen.
In het spel heb je 3 verschillende titans: Atlas, Ogre en Stryder. Verder speel je als pilot en dan kan je kiezen uit 3 verschillende pilots namelijk: Assassin, CQB en Rifleman. Er zijn 15 mappen waar in kan spelen, zoals: Airbase, Angel City, Boneyard en Colony.
Je kan in totaal met 12 spelers online spelen, dus 6 tegen 6. Maar er lopen ook AI robots rond, namelijk Grunts en Spectres.
Je kan tot level 50 levelen, maar het is mogelijk om maximaal 10 keer naar 'next-gen' te gaan. Dat is eigenlijk hetzelfde als 'prestige' wat je wel kent van Call of Duty.
Burn Cards
Burn cards zijn eigenlijk kaarten die je krijgt tijdens het spelen bij bijzondere acties. Voor het spawnen kun je de kaarten inzetten voor een speciale wapen of ability.
DLC
Titanfall biedt 3 extra meer DLC map packs aan, waaronder #1: Epedition, #2: Frontier's Edge en #3: IMC Rising.
Recensie
Titanfall heeft een vrij unieke gameplay. Met de Titans vechten is wel eentonig, maar het heeft de game toch wel een toegevoegde waarde. Hiermee zal Titanfall in de toekomst nog steeds een veelbelovende only multiplayer shooter first-person shooter worden. Respawn Entertainment zal dan ook binnenkort meer content toevoegen zoals custom games.